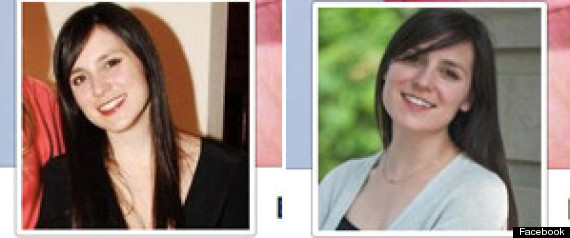 The problem is with people who want to let strangers know every bit of Information about themselves on the Internet. This very problem started with [ASL on] chats. This very problem is now taken to a next level with Facebook. I don't know why, but people love to keep their privacy setting to public. There is a reason why it is called privacy settings-- at least you should not keep everything open to the Public.

Also there is a reason why I am writing this post. I read an article on Huff post Tech this weekend, about how a person named Bianca Bosker receives a friend request from a profile that looks exactly same as her's. This article addresses the common problem of Over sharing our basic, very basic, day to day activities on Facebook.

Here's a bit of that well written post by Bianca Bosker:
Someone had created a Facebook profile under my name, with my picture, and with all my personal information -- and then immediately friended me. This new Bianca had the same cover photo as the old Bianca (aka me); an identical list of jobs, schools and affiliations; and had "liked" the same pages I've "liked" -- "Global Disaster Relief on Facebook," "Roger Ebert," and even Switched, an AOL tech site shuttered over a year ago. Even more disturbing was the fact that "Bianca Bosker's" most recent status update was word-for-word, period-for-period, my most recent status update.
You got it? She over-shared her information on social networks. I think it should be a lesson for all those people who love to share where they are, what they are doing, where are they going. And seriously, go and activate the privacy option on Facebook. And twitter too. You can visit the link below, to view the article written by her. [HuffPost Tech]
You have read this article facebook with the title The Result Of Oversharing Your Information On Facebook. You can bookmark this page URL http://angryblackmf.blogspot.com/2012/11/the-result-of-oversharing-your.html. Thanks!